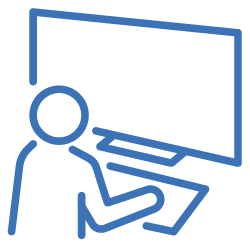 Current Job Openings at QRails
SOFTWARE ENGINEER II - Denver - Developer Team (click to view)
Company Description
QRails, Inc. is a developer friendly issuer processor serving the digital payments industry in North America and Western Europe. Clients include fintechs, banks, insurance companies and other providers of digital payments solutions. Our clients benefit from a purpose-built technology stack offering secure and flexible APIs and access to an expert program management team committed to deliver best-in-class customer service. Founded in 2016, QRails, Inc., together with its subsidiary QRails, Ltd. (London, UK), is privately held by a group of industry leaders and leading investors.  QRails is headquartered in Denver, Colorado with an office in London.
Job Description
Develop and modify proprietary financial software applications; Collaborate with other software engineers and management to develop software, analyze proposed changes to design and implement those changes.
Primary Responsibilities
Make database design changes to correct errors and improve functionality

 

Write computer code in languages including SQL and multithreaded code in C#
Make user interface changes in HTML5 and kendo UI
Troubleshoot issues within database and resolve issues
Prepare documentation of code and code modifications
Qualifications
Requires Bachelor's Degree in Computer Science,

 

Software Engineering, or related field
Also requires 36 months of experience as a Software Engineer and at least one year of experience in each of the following skills: .Net development, C#, MVC, Web API, and REST.
Additional Information
1855 Blake Street, Denver, CO 80202
$87,173/yr.
To apply, send letter of application and resume via email to careers@qrails.com.